Looking for an EASY way to increase your MRR AND PROFIT in 2021?
Is your goal to sell more MRR in 2021? (with near zero competition)
Want a simple method to pair cybersecurity and Co-Managed IT services?
Already engaged in Co-Managed IT relationships and want to be more sticky?
Looking for a way to uncover new Co-Managed IT MRR opportunities?
If you answered YES to any of the above questions, you do not want to miss this session (the first ever on this topic):
I am doing a deep dive on using cybersecurity to market, sell and service CoMITs with Bob (the-Co-Managed-IT-guru) Coppedge on January 14 at Noon Eastern.
Event details:
CoMIT 2.0 - Combining Cybersecurity and Co-Managed IT Services to Increase Your Bottom Line
Reserve Your Spot TODAY!
WARNING LIMITED CAPACITY: Only 27 spots left.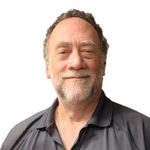 Bob Coppedge
Bob is the ultimate authority on marketing, selling and delivering Co-Managed IT Services. He's spent years perfecting it in his own business and is now sharing his wealth of knowledge with the world. In Bob's best-selling book "The MSP's Survival Guide to Co-Managed IT Services" he outlines the path from adversary to partner. A path that changes the relationship between MSP's and their internal IT counterparts into a win / win. That is code for a profitable, less stressful relationship.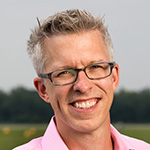 Bruce McCully
Bruce sold his MSP about a year ago and is on a mission to protect 1,000,000 people. A major component of that mission is helping MSPs who take security seriously by giving them a competitive advantage over everyone else. Ever wonder how MSPs are delivering services at a fraction of your cost? You guessed it: short cuts. Bruce building tools and solutions to make sure you can show your prospects and clients why they should invest in a stand-up, honest IT solution.
Galactic Advisors has been the best investment I have made for the security of my company and my clients.
The scans quickly identify weak parts of our network and services, and Bruce does a great job of setting up a plan to remediate. The weekly SECOPS trainings bring great value as well. They aren't just another Webinar.  hey are a focused security minded curriculum that further separates my MSP from our competitors. Galactic Advisors helps bring our security to the next level!
Paul Havens
CEO
IT Haven Pro
After our initial assessment I was concerned about how we would find time to implement the remediation steps. It seemed overwhelming. Bruce was so patient, but firm. Ultimately, we were able to knock out nearly the entire issue list in a day. We have a lot more confidence now in our ability to handle our own security environment. If you own an MSP and want to secure it, I recommend getting started with Galactic Advisors ASAP.
Holly Fullingim
CEO
Quick Compute