Is Your Team Making It Easy For Hackers To Ruin Your Reputation And Put Your Livelihood At Risk?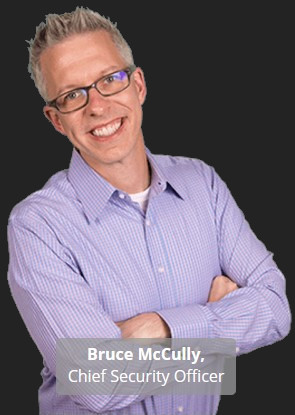 Understand Your Security Vulnerabilities
Avoid Common Mistakes That Lead To Ransomware
Keep Track Of What Needs Fixing (And What Has Been Fixed)
Make Cybersecurity Easy AND Affordable
No Need To Hire And Retain An Expensive Security Expert
I'm a single-person MSP looking to grow
I am the tech guru. I might have a marketing person, but I am the only person doing tech work. If I don't show up, clients are pissed.
I'm an owner/operator of an MSP
I have a few engineers, but I still do all the tech heavy lifting. I feel overwhelmed constantly switching from tech to tech.
I'm the CEO of an MSP
I have many engineers that do over 80% of the tech work. I focus on sales, growth and culture. I understand how to delegate.
I run Operations or Service Desk
I am the integrator at an MSP, or I run a support desk, help desk or project team. My boss is the CEO or owner of the MSP, and I need to figure out how to protect our data.
With A 326% Increase In Ransomware
Over The Past 3 Years: Will You Be Next?
It's obvious the old way isn't working.
Before you go to sleep at night, are you completely certain your network and the networks you support are secure?
When the phone rings in the middle of the night, are you worried that it's one of your engineers calling to tell you that your data center is offline?
Maybe you're concerned with the current rising costs of hiring competent security specialists, or maybe you just want a second opinion that the solutions you have are properly configured and protecting your business. Whatever your reason, we can help you secure your network today.
Our custom security packages deliver what you need and want without overstepping the boundaries of your budget. From behavioral analysis, cloud security evaluations to ransomware-proof backups, we're here with you and your team to keep you safe.
call us to schedule a consultation: (800) 837-1239
free cyber consultation
Cybercrime is at an all-time high, and hackers are setting their sights on MSPs because they are "low hanging fruit." Don't become the next victim!
Are you sure you are doing the right things to protect your RMM? Your network?
Are you interested in improving your cybersecurity product offering?
Need some quick advice on how to secure your clients data?
Not sure what shortcuts your engineers are taking that are leaving you vulnerable?
Get a FREE cyber-consultation with one of our security advisors and get answers to your most pressing cybersecurity questions.
5 reasons you need galactic scan: