Know That You Are Secure!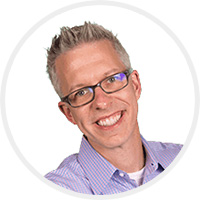 Ever wonder if your technicians clicked on something by mistake, opening the door for a ransomware attack?
When I was in charge of a 50-person IT team, that worry was always on my mind.
Galactic Advisors was the solution I wished was available after experiencing all the  mis-configurations, easy button solutions, mistakes and 4 am phone calls from angry offline clients over the 20+ years managing my team.
Galactic Advisors gives you and your team complete visibility of what holes are on your network, report in real time what has been fixed and help your team prioritize and resolve cybersecurity vulnerabilities WITHOUT having to invest more money in expensive technology or security solutions.
MSPs supporting healthcare turn to Galactic Advisors to get complete peace of mind that their networks are not the low hanging fruit for hackers and ransomware attacks.
Here's why so many MSPs are turning to Galactic Advisors for their 3rd party validation:
Weekly reviews with GA Security Staff—you or someone on your staff has the opportunity to get your security issues fixed as they pop up and get a road map, strategy, or direction to fix your security holes (the average organization supporting 110 endpoints opens 8 new holes each month).
A Third Party Validating Your Recommendations—we give a third party perspective when it comes to security, which allows us to make recommendations on projects and additional security services for your team to implement.
31 to 36% Cost Reduction In Security Costs—we help organizations identify how to resolve issues without having to invest in additional staff, technology, or expensive training and cybersecurity assessments.
Vendor Agnostic—can start getting any security issues addressed with the team you have and the resources you are already investing in (without having to switch anything!).
166% More detailed than a Penetration Test Or Risk Assessment— by diving deeper into your network, its configurations, your users' behaviors and actual problems that are leading to cyberattacks rather than focus purely on policies designed over 20 years ago (when most of our current technology was neither implemented or even conceived).
Certified Security Experts That Understand MSP and IT Operations— we know how MSP businesses operate and how to implement security within your work environment and accommodate to your particular workflows.
Our custom security packages deliver what you need and want without overstepping the boundaries of your budget. Show added value to your users in that your team is taking their data security seriously (and showing them how!).
Sign up for a free ransomware vulnerability assessment to find your hidden in plain site vulnerabilities and holes.