URGENT Super Sales Friday:
How You Can Use The Biggest Cyber Threat In 2023 To Increase Your Revenue, Build More Business And Protect More Users
They're Harvesting Your Client's Data And Making Phishing An Even Bigger Problem
Bad actors have learned a new secret. They already saw value in your users' data. Now their harvesting and exploiting it with the help of artificial intelligence (AI).
What's more worrisome is phishing attempts have gotten more successful WITHOUT AI's help. Now with new tools, if your clients aren't thinking about how to invest in their security for 2023, will they get out unscathed?
Attackers have been successful getting in the old-fashioned way—getting users to click links or download attachments. Now with the likes of Chat GPT and other AI engines, they are able to make their stories more convincing.
In fact, this problem is so worrisome, that even experienced pen testers and ethical hackers are making comments like "AI wrote a better phishing email than me".
The days of the Nigerian Prince are long gone. AI has rewritten the game when it comes to securing their networks. And unless you are educating your clients on what they need to do within their environments and users, you may be at risk of cleaning up—OR being blamed for—serious phishing attacks.
And what they thought would protect them last year—their MFA—will no longer protect them today. Bypassing security controls is now the new normal. Their 2022 stack may not be good enough.
I have scheduled this URGENT Super Sales on February 3rd at 12 PM ET to walk through an in-depth discussion on how to protect your clients and get them to invest in your solutions.
I will be diving into:
Helping them identify their risks
Understand why a simple security stack won't protect them
Services you should be offering to keep them engaged in security
BONUS: because this problem is so worrisome, I will be giving away a FREE done-for-you webinar presentation on how to communicate GPT and the new AI crisis to your clients and prospects in a way that they will want to invest.
Join me on February 3 at Noon Eastern to learn more about how MSPs will change in 2023.
If you want to increase your sales or grow and protect your MSP in 2023, this is a session you will not want to miss.
Reserve Your Spot TODAY (this is a

hot topic

and we WILL run out of seats)
This webinar has limited capacity, and we are NOT going to be sending out a free recording of this webinar.
If you want a recorded copy, you can still get it by donating $100 to the folks at Angel Flight and sending us a copy of your receipt. This is a great cause: Angel Flights are critical for patients who are too ill to travel by commercial airlines. I myself donated my first Angel flight about 3 years ago to a cancer patient who was undergoing experimental cancer treatment here in Nashville.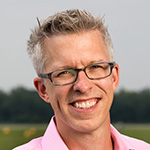 Bruce McCully
Bruce sold his MSP and is now on a mission to protect 1,000,000 people. He's doing this by giving MSPs who take security seriously a competitive advantage over everyone else. Ever wonder how other MSPs are delivering services at a fraction of your cost? You guessed it: short cuts. Skip the shortcuts and do it right with Galactic's tools and solutions to make sure you can show your prospects and clients why they should invest in a stand-up, honest IT solution.
Galactic Advisors has been the best investment I have made for the security of my company and my clients.
The scans quickly identify weak parts of our network and services, and Bruce does a great job of setting up a plan to remediate. The weekly SECOPS trainings bring great value as well. They aren't just another Webinar.  hey are a focused security minded curriculum that further separates my MSP from our competitors. Galactic Advisors helps bring our security to the next level!
Paul Havens
CEO
IT Haven Pro
After our initial assessment I was concerned about how we would find time to implement the remediation steps. It seemed overwhelming. Bruce was so patient, but firm. Ultimately, we were able to knock out nearly the entire issue list in a day. We have a lot more confidence now in our ability to handle our own security environment. If you own an MSP and want to secure it, I recommend getting started with Galactic Advisors ASAP.
Holly Fullingim
CEO
Quick Compute