Free Executive Brief Reveals…
The New MSP 2.0: What You Need To Offer NOW In Every Managed Services Contract You Sell
Cybercrime is at an all-time high, and hackers are setting their sights on MSPs because they hold the keys to many kingdoms. Don't be their next victim! This worksheet will help you evaluate you're your cyberstack stacks up in protecting your team and your clients.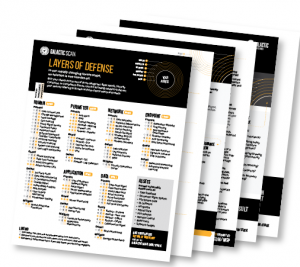 In this free executive brief, we cover:
1.
The #1 threat targeting MSPs today (and what you need to do now to remedy it).
2.
3 ways to evaluate your cybersecurity stack to make sure it is working the way you expect.
3.
The most comprehensive list to compare against your cybersecurity stack to ensure your technology, controls and processes are complete.
4.
A checklist to help you make sure you are keeping your network secure.
To Download Your Free Copy Today,
Simply Fill Out The Form on This Page
Or Give Us A Call At (800) 837-1239

Complete This Form To
Get Instant Access